Extension review and listing
When you submit an extension to the Qntrl Marketplace, our team reviews it to make sure the extension meets our standards and product requirements. If your extension meets our requirements, it will be published in the Qntrl Marketplace.
Review Stages
Technical review for code authenticity
Functionality and performance review
Security-check to comply with Qntrl's standards
Content review by complying with Qntrl Marketplace listing content guide
Tracking an extension's review status
Visit the Qntrl Marketplace homepage.

Click on the Profile icon and choose Partner Console in the dropdown menu.

Navigate to the Apps tab to view the status of the submitted extensions.

Click on an extension to view a detailed flow of the review status.
Navigate to the Inbox tab to view messages and converse with admins about the extension review or approval.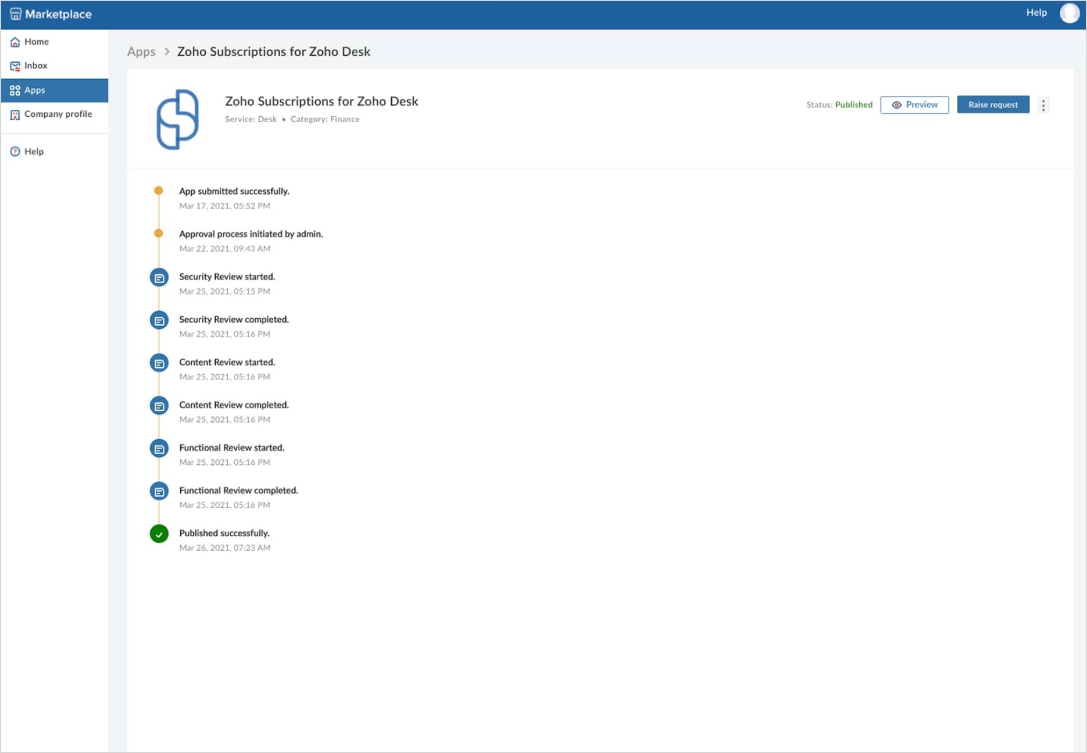 Listing an extension in Qntrl Marketplace
To list your extension in Qntrl Marketplace, the below criteria has to be met:
The extension must be compliant with OWASP protocol.

The extension must not alter or modify the performance of the system it is installed on.

The extension must not alter or modify Qntrl application. It can provide additional capability within Qntrl.

The data stored in Qntrl cannot be accessed illegally. Any data transfer or access must take place only with the user's authorization.

Provide guidance to install, use, and take maximum benefit of the extension with your documentation.

The listing page must not advertise any product or service.

If your extension requires the user to sign up on a third-party application, it has to be clearly mentioned in the listing and your documentation.
Once the extension has met these criteria, our team will approve your extension. The extension will then be listed in Qntrl Marketplace. In case of any discrepancies, you will receive an email with a detailed report and the modifications to be made in the extension. The application can then be resubmitted. In case of any queries, send an email to marketplace-support@qntrl.com .